Southern Gothic Politics: The Bluing of Otago-Southland
The New Zealand Labour Party seems pretty happy with the October 2020 election. And on the whole, it is right to be happy. Single party majority governments don't grow on trees under proportional representation.
However, buried within the results are some… less encouraging signs for Labour (or alternatively, more encouraging for National). And these signs are not getting commented on at all.
The ugliest result is actually out of the West Coast section of West Coast-Tasman – so ugly, actually, I will cover it in a dedicated follow-up post. But in looking at the wider South Island, one can see some mixed results. The Canterbury region had some very nice results for Labour, and Timaru "came home". Yay. A shame that the southern end of the Island continued a rather underwhelming trend.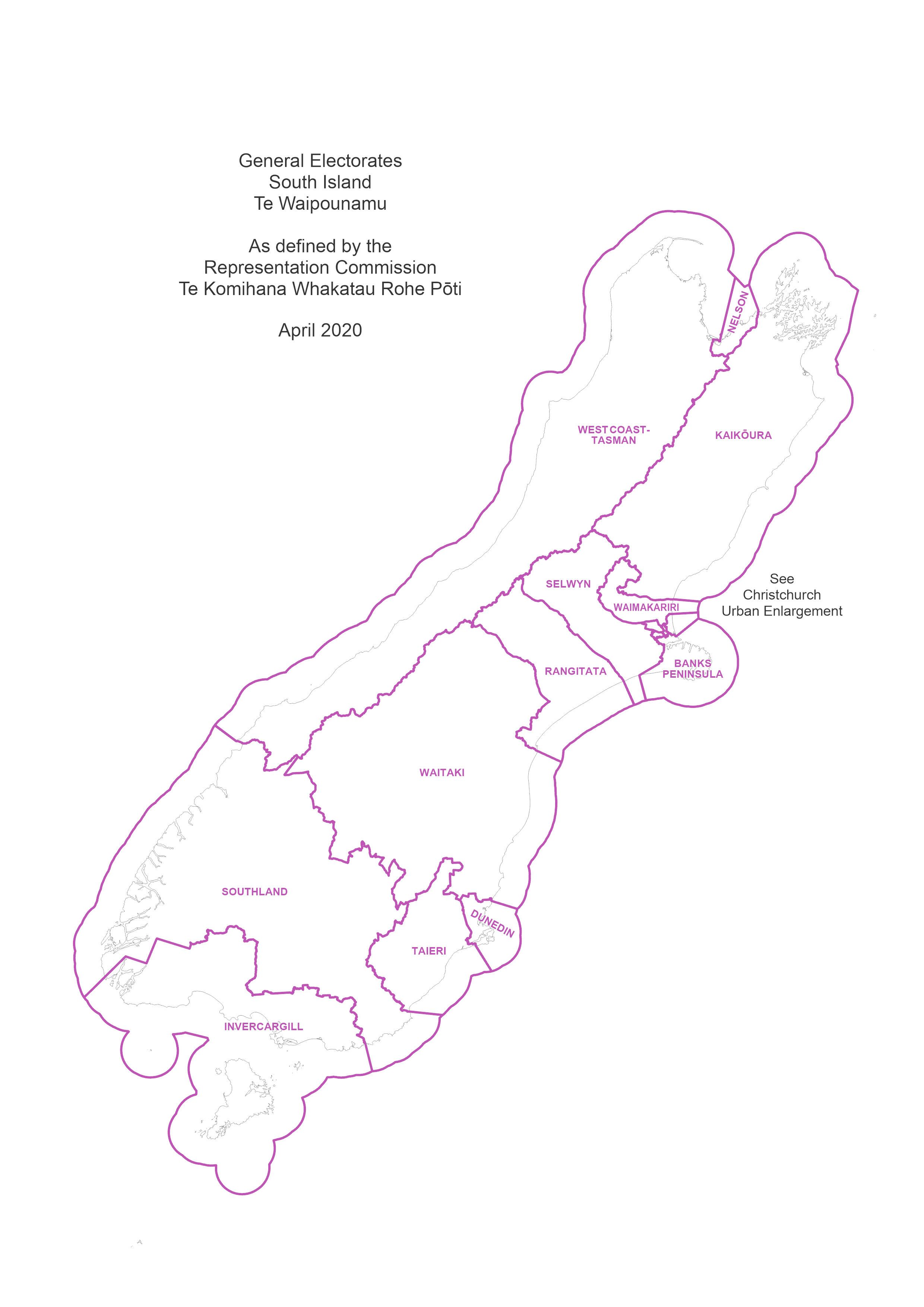 There are sixteen general South Island electorates. Five (Waitaki, Southland, Dunedin, Taieri, and Invercargill) are in the Otago-Southland ('Southern') region.
With that in mind, let us consider party vote trends, as they apply across the South Island:
This is a graph of how the South Island has voted for Left Bloc parties (Labour, Alliance, Green, and Progressive) since 1999, relative to the rest of New Zealand. For convenience, the graph lumps the six electorates of Greater Christchurch (Waimakariri, Christchurch Central, Christchurch East, Ilam, Wigram, and Banks Peninsula) together as a single 'Christchurch.' Consider it a playful dig from south of the Waitaki River. Besides, my focus today isn't really on the Christchurch seats – it's on the five electorates in Otago-Southland.
The graph is also corrected for 2020 boundary changes – this is how the electorates that currently exist would have voted in past elections, given which booths are included. Taieri wasn't called Taieri before 2020, but one can look at the area that is now referred to by that name. Yes, it's anachronistic terminology, but it allows comparisons to be made.
From this graph, one can see that in 1999 there were four bands in the South Island:
Safe Left: Dunedin, Taieri
Lean Left: Nelson, Christchurch, Invercargill
Swing: West Coast-Tasman, Kaikoura, Waitaki, Rangitata
Safe Right: Selwyn, Southland
In 2020, there are now five bands:
Safe Left: Dunedin
Lean Left: Taieri, Nelson, Christchurch
Swing: West Coast-Tasman
Lean Right: Waitaki, Invercargill, Rangitata, Kaikoura
Safe Right: Selwyn, Southland
The Otago-Southland Region has also changed from Lean Left to Swing. In fact, in 2020 it actually voted to the Right of New Zealand as a whole – which might actually be a first since 1987.
Now, that 2011 crash in some seats was the aftermath of the Christchurch Earthquake. The Christchurch seats and nearby Selwyn started voting much Bluer, as people voted for the incumbent National Government while their houses were rebuilt. More oddly, however, 2011 also saw a left-wing crash in Taieri – despite it not being in the zone affected by the Earthquake. And whereas the Earthquake effect has been flushed out in Christchurch and Selwyn, the Taieri crash of 2011 still casts a shadow over 2020.
So Taieri (my own electorate, incidentally) continues to under-perform for the Left, but at least it isn't getting worse. The same cannot be said of Invercargill and Waitaki, both of which are continuing to get steadily more right-wing relative to the rest of New Zealand. What (if anything) the Left can do about it remains a mystery – but it is noteworthy that analogous seats in the upper South Island (Rangitata and Kaikoura) appear to have bottomed out, in a way that the lower South has not. The Labour Surge of 2020 flooded over the South Island… only to have been checked by the Southern Alps in the West and the Waitaki River in the South.
Dunedin was also a disappointment. Dunedin had a love-affair with the Left with the abolition of interest on student loans in 2005 (Dunedin contains the University of Otago), and never underwent the sort of 2011 crash Taieri did. On the other hand, 2020 in Dunedin was the worst relative result for the Left since 2002 – and since the Greens are included in the wider Left Bloc, this was not simply people voting Green out of protest at David Clark. This was people party voting Blue (or Yellow), rather than Red or Green.
The fifth Otago-Southland seat, Southland, represents the biggest improvement for the Left in the region… but, even there, there is nothing to write home about. The most right-wing seat in the South Island in 2020, its improvement appears a bottoming out, rather than a surge. Southland is still more right-wing (relative to New Zealand) than it was during the 1999-2008 Helen Clark years.
So yeah. Canterbury and South Canterbury are fine. Nelson and Marlborough are fine. West Coast-Tasman exists off in its own little dimension (and is not fine – but that's for another day). Otago-Southland is not fine, and was a definite regional under-performer, when compared with the rest of the country. Dunedin in 2020 may or may not be a temporary blip (we shall see in 2023), but Taieri's stagnation, and the continued decline of the Left in both Invercargill and Waitaki are worthy of note. Not that anyone else is commenting on this. That's the funny thing about electoral landslides – they're interesting as much for what they hide as what they reveal.
Addendum: Further investigation shows that the extremely wealthy (and historically pro-National) Queenstown swung very hard Left in 2020, likely due to desperation over the collapse of the tourism industry. Labour won both party and candidate vote in the area. Queenstown's result actually makes the Otago-Southland Left appear better than it otherwise would, by beefing up Southland and Waitaki… which means the Southern region outside Queenstown and its environs is even more Blue than at first sight.